Fungal and bacterial infections play a crucial role in the formation of Agarwood, contributing to the unique properties and characteristics of this highly prized resin. These microorganisms interact with Aquilaria trees and their wounded or stressed tissues, triggering a series of biochemical reactions that lead to the production of Agarwood.
Fungal Infections:
Fungal infections are one of the primary causes of Agarwood formation. Certain fungi belonging to the genera Phaeoacremonium, Fusarium, and Phomopsis have been found to be associated with Agarwood production. These fungi can enter the wounded or stressed tissues of Aquilaria trees and establish infections. The presence of these fungi stimulates the tree's defense responses, leading to the production of Agarwood.
Bacterial Infections:
Bacterial infections also contribute to Agarwood formation, although their role is not as well-studied as fungal infections. Bacteria belonging to the genera Burkholderia and Ralstonia have been detected in Agarwood-producing Aquilaria trees. These bacteria can colonize the wounds or stressed tissues and trigger the production of Agarwood through various mechanisms.
The exact mechanisms by which fungal and bacterial infections induce Agarwood formation are still under investigation. However, several hypotheses have been proposed:
a. Induction of Defense Responses: Fungal and bacterial infections are recognized as threats by the tree's immune system. In response to these infections, the tree activates its defense mechanisms, including the production of secondary metabolites such as resin. Agarwood formation can be considered a part of the tree's defense response to prevent the spread of infections.
b. Chemical Interactions: Fungal and bacterial interactions with the wounded or stressed tissues of Aquilaria trees can lead to the release of specific chemical compounds. These compounds may act as signaling molecules that trigger the production of Agarwood. The exact nature of these chemical interactions and signaling pathways is an area of ongoing research.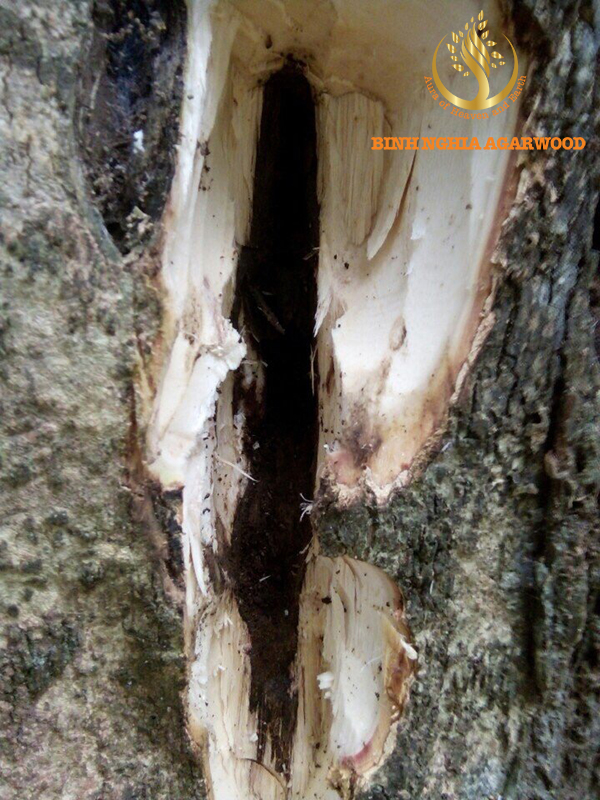 It is important to note that not all fungal or bacterial infections result in Agarwood formation. The production of Agarwood depends on the specific strains or species of microorganisms involved and their interactions with the tree's defense systems. Different microbial communities can lead to variations in the quality, aroma, and properties of Agarwood produced.
The role of fungal and bacterial infections in Agarwood formation underscores the complexity of this natural process. Understanding the interactions between Aquilaria trees, microorganisms, and the biochemical pathways involved is crucial for the sustainable cultivation and production of Agarwood.
Researchers and industry professionals continue to study the microbial communities associated with Agarwood production, aiming to identify specific strains or species that are beneficial for stimulating resin formation. This knowledge can contribute to the development of targeted cultivation techniques, improving the efficiency and quality of Agarwood production while preserving the health and vitality of Aquilaria trees.
In conclusion, fungal and bacterial infections play a significant role in resin formation, triggering the production of Agarwood in Aquilaria trees. The interplay between these microorganisms and the tree's defense responses leads to the development of this highly valued resin with its distinct fragrance and properties.