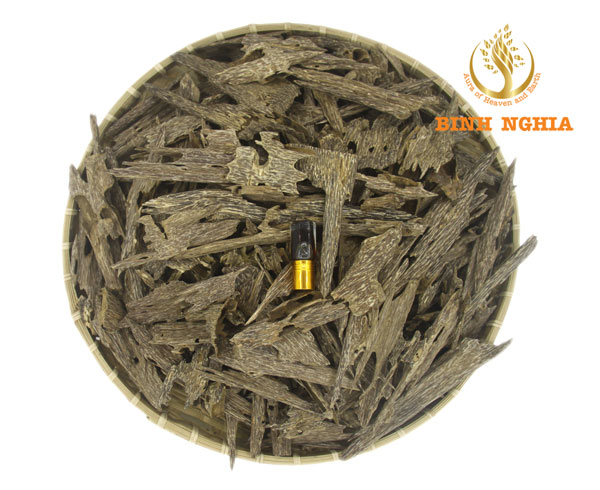 Agarwood chip (oud chips), according to long-term experience of exploiting the people of frankincense, they said that piece of incense is a kind of agarwood formed on the trunk of Do Bau after many times affected by weather and climate. to plants infected with fungal infections, in areas where the tree is broken. Over time, a yellow or dark brown resin builds up on the tree and spreads out to form frankincense.
Nowadays, science has developed, the people who use deep bass no longer rely on the process of aroma of nature anymore, they have direct impacts on the trunk such as chopping to open the mouth, drilling the trunk, the work This is usually at the base or root of the plant, where most of the resin is accumulated. After the time they returned and the tree formed incense inside.
Special use of agarwood chips (oud chips):
+ Used to storm houses, dispel evil spirits.
+ Used to deodorize extremely effective, smell of mold, cigarette smell ...
+ Dispel the cold of winter in the high mountains ...
+ According to feng shui, incense incense works to attract positive energy for your home.The infected wood, agarwood, from the Aquilaria crassna tree, is renowned internationally for its legendary scent. Enjoy unique aroma in the most direct way by heating them: Agarwood Chips (oud chips).
There are two categories of Agarwood chips are commonly seen on the market including wood chunks and wood chips. Our Agarwood chips are graded from high to super quality that will bring enjoyment when burnt .
Agarwood chips (oud chips) are very effective in refreshing and purifying the air, eliminating tobacco smokes, musty and unpleasant odors. It is believed to be able to disperse negative energy out of the house and attract good energy. Agarwood chips are used in holy ceremonies, given as house warming gifts or simply for steaming clothes.
Agarwood chips (oud chips) are great for tea or scent ceremony, you can enjoy your favorite cup of tea at the same time immerse in the delicacy of aromatic atmosphere. It is also a unique and luxurious way to start a conversation with friends and family members. Their usages are versatile.
This Agarwood chips (oud chips) are made from Vietnamese jungle
Heat them by using charcoal tablets or incense burner to create a holy aura, sweet, spice woody fragrance
Product Information
| | |
| --- | --- |
| Product Name: | |
| Material: | |
| Place of origin: | |
| Brand name: | |
| Grade | |
| Model number: | |
| Color: | |
| Specifications: | |
| Thickness: | |
| Scent: | |
| Certificate: | |
| Sample | Free sample; No free ship |
Package & Delivery
| | |
| --- | --- |
| Package | |
| Min order quantity | |
| Shipping | DHL or FedEx (No free ship) |
| Delivery time | 1 week after payment |
Payment method
T/T in advance
Contact us for latest price
Contact us now
Binh Nghia Agarwood Co., Ltd
Office: Ground Floor, Hung Phat Building, 928 Le Van Luong St, Phuoc Kien Ward, Nha Be Dist, Ho CHi Minh City, Vietnam
Showroom: CD1 Ground Floor, Hung Phat Building, 928 Le Van Luong St, Phuoc Kien Ward, Nha Be Dist, Ho CHi Minh City, Vietnam
Phone: (+84) 96.444.4646 (WhatsApp) Mr Alex (English)
Phone: (+84) 93.373.1393 (Wechat) Mr Huang (Chinese)
Email: sales@agarwood.vn
Website: http://agarwood.vn
Or SEND US A REQUEST here.